#ValiantVoices
Choose Quantity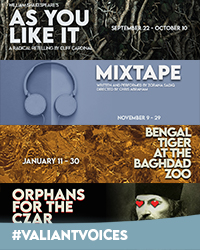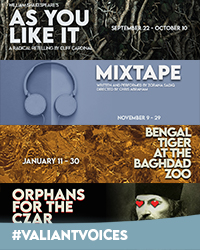 ×
Please enter the quantity you wish to purchase
×
A curated package of four brave, bold, and lionhearted stories. All Crow's Theatre subscribers receive a complimentary #BMOVirtualStage digital subscription.
×
Pass & Ticket Redemption
Your subscription includes the flexibility of choosing show dates at your leisure. Reach out to our box office team by calling 647-341-7390 extension 1010 or by email to boxoffice@crowstheatre.com when you are ready. Don't worry, if we haven't heard from you before the first show, we'll be sure to call you!