Blacktop Sky Wednesday March 25 2020 at 8:00 PM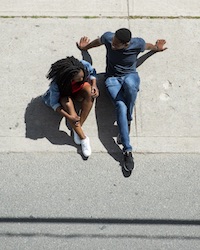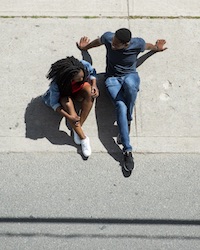 You've selected
Wednesday March 25 2020 at 8:00 PM
Change Date
×
Klass, a homeless young Black man, sets up residence in the courtyard of the housing project where 18-year-old Ida Peters lives. After a fatal confrontation between a local vendor and the police, Klass and Ida develop a precarious bond, set against the backdrop of a restless neighbourhood. Inspired by the Greek myth Leda and the Swan, Blacktop Sky examines the intersection of love, violence and community.
Venue
Scotiabank Community Studio
345 Carlaw Avenue
Toronto ON M4M 2T1
Performance Notes
Preview Performance.
×
This is a general admission performance - the seats are on a first come, first serve basis when you arrive at the venue.
Doors open 1/2 hour prior to start of performance.