New Societies Sunday March 21 2021 at 2:00 PM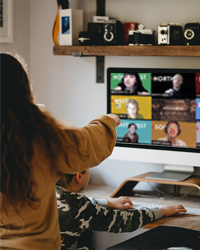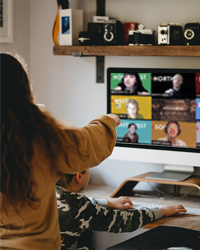 You've selected
Sunday March 21 2021 at 2:00 PM
Change Date
×
Join us for a mega-game of collaboration, competition, and potential Utopia. New Societies draws together the forms of a strategic board game and a theatrical narrative, shaped by your choices. This new interactive digital performance has been a hit with audiences of all ages in cities across Canada. Join us from your home - as a single player, with your kids, or with a partner - for the first Toronto experience of New Societies.
Guided by a set of facilitators, you're placed in groups over Zoom to compete against or collaborate with other players in order to build your ideal society.
How would you build your ideal society? Be careful, because as your choices shape the direction of your group, there are seven other societies also creating an ever growing and responsive landscape. Filled with humour and levity, New Societies is a playful challenge to reflect on how we operate as inheritors of our current social structures, while giving players the opportunity to be the catalysts in crafting a better one.
For ages 10+
Venue
Virtual Performance
Your House
Anywhere In the World Y0H 0M3
Performance Notes
Interactive digital performance that is live-streamed from the comfort of your home.
Each ticket is per Household.
Play with friends! Ticket holders from separate households can be paired together in teams.
Please let us know the email addresses associated with the tickets that should to be paired together.
×
This is a general admission performance - the seats are on a first come, first serve basis when you arrive at the venue.
Doors open 1/2 hour prior to start of performance.