Bengal Tiger At the Baghdad Zoo Saturday January 15 2022 at 8:00 PM EST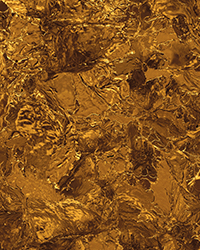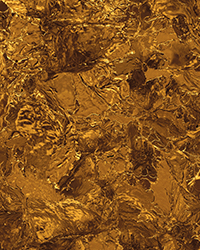 You've selected
Saturday January 15 2022 at 8:00 PM EST
Change Date
×
"Smart, savagely funny, and visionary new work" The New York Times
"It's a black comedy, a grisly horror show, and a metaphysical ghost story." The Hollywood Reporter
Crow's Theatre presents the Toronto premiere of BENGAL TIGER AT THE BAGHDAD ZOO, written by Rajiv Joseph and directed by Rouvan Silogix, Associate Artistic Director Crow's Theatre.
Pulitzer Prize-shortlisted, Tony Award-nominated, and National Endowment for the Arts award-winner for Outstanding New American Play, BENGAL TIGER AT THE BAGHDAD ZOO is set amidst the chaos of the American occupation of Iraq. A darkly comic tale narrated by an existential tiger held captive in the Baghdad Zoo, the play follows the intertwined lives of two American marines and one Iraqi gardener as they search through the rubble of war for friendship, redemption and a toilet seat made of gold.
Two-time Obie Award-winner for Best New American Play, Playwright Rajiv Joseph was a graduate student in 2003. Eight years later when BENGAL TIGER AT THE BAGHDAD ZOO premiered on Broadway, it was the first major play since the invasion of Iraq to directly confront the toll of war on our faith, our culture and humanity.
Venue
Guloien Theatre
345 Carlaw Avenue
Toronto ON M4M 2T1
Performance Notes
At Crow's Theatre, our 2021.22 season aims to be surprising, unpredictable, uplifting, and urgent. While we hope to avoid 'spoilers' when promoting our productions, we understand that there is subject nature which may cause distress or trigger challenging emotions for some of our audience members.
Some of our shows deal with war and its associated violence, colonization, adult language, sexual violence, gun violence, and suicide.
If there are certain actions that you would find particularly disturbing and you would like to speak with someone in patron's services before booking your tickets, please contact the Crow's Theatre box office by calling (647) 341-7390 ext. 1010 or by sending an email to boxoffice@crowstheatre.com.
We are here to assist you.
×
Seating is General Admission at this performance. Doors open 1/2 hour prior to performance. Limited Premium reserved seating is also available at an additional cost.