Mistatim - Digital Show Friday October 15 2021 at 8:30 PM EDT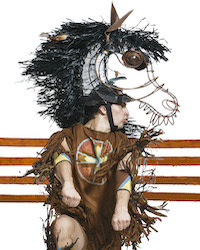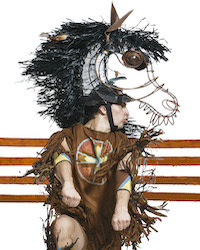 You've selected
Friday October 15 2021 at 8:30 PM EDT
Change Date
×
Conceived and directed by Sandra Laronde and written by Erin Shields, MISTATIM is about the taming of a wild horse and the truest of friendships. Under a prairie sky, a simple wooden fence is all that separates Calvin on his ranch and Speck on her reservation. In many way, they are worlds apart until a wild horse turns their worlds upside down. An unforgettable story of reconciliation for children and their families.
Part of Red Sky Performance's 2021 Digital Residency at Crow's Theatre.
Venue
Virtual Performance
Your House
Anywhere In the World Y0H 0M3
Performance Notes
Enjoy unlimited viewing for 24 hours. 1 ticket required per household.
At Crow's Theatre, our 2021.22 season aims to be surprising, unpredictable, uplifting, and urgent. While we hope to avoid 'spoilers' when promoting our productions, we understand that there is subject nature which may cause distress or trigger challenging emotions for some of our audience members.
Some of our shows deal with war and its associated violence, colonization, adult language, sexual violence, gun violence, and suicide.
If there are certain actions that you would find particularly disturbing and you would like to speak with someone in patron's services before booking your tickets, please contact the Crow's Theatre box office by calling (647) 341-7390 ext. 1010 or by sending an email to boxoffice@crowstheatre.com.
We are here to assist you.
×
Seating is General Admission at this performance. Doors open 1/2 hour prior to performance. Limited Premium reserved seating is also available at an additional cost.