Electric Messiah Saturday, December 24, 2022 at 7:30 PM EST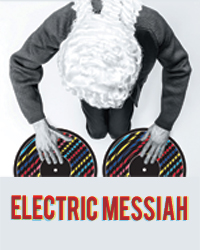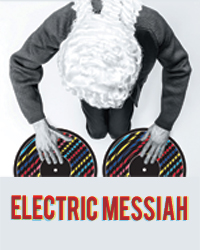 You've selected
Saturday, December 24, 2022 at 7:30 PM EST
Change Date
×
"Electric Messiah will reconnect you to the music of the holiday season in a way that is surprising, fresh and above all, fun." blogTO
Soundstreams' ELECTRIC MESSIAH is an utterly immersive theatrical reimagining of Handel's masterpiece featuring music and dance. The musical influences are as wide ranging as jazz, blues, hip-hop, gospel, classical, and global, creating a deeply personal connection to universal themes of love, betrayal, and redemption. Four extraordinary singers from diverse genres are accompanied by an eclectic instrumental ensemble that seamlessly melds the baroque with electronica.
Never the same two years in a row, ELECTRIC MESSIAH introduces new voices and interpretations: this year, it's the world premiere of a new interpolation by composer Lieke van der Voort.
Soundstreams is celebrating its 40th anniversary this year, with an eclectic mix of new music by Canadian and international composers encompassing a wide range of genres from chamber and vocal/choral music, to contemporary opera. The company is recognized for creating compelling thematic programming, aiming through new music to explore significant issues including social justice that have deep resonance with our time and place.
Venue
Guloien Theatre
345 Carlaw Avenue
Toronto ON M4M 2T1
×
Seating is General Admission at this performance. Doors open 1/2 hour prior to performance. Limited Premium reserved seating is also available at an additional cost.