X (Dix) Sunday, June 18, 2023 at 1:30 PM EDT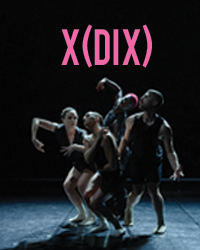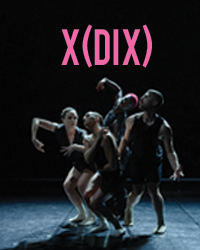 You've selected
Sunday, June 18, 2023 at 1:30 PM EDT
Change Date
×
"The piece is very powerful and shows an evolution of Guillaume Côté's style as a choreographer."
– Chroniques de danse
Principal Dancer and Choreographic Associate at the National Ballet of Canada, Guillaume Côté's newly formed dance collective Côté Danse explores the myth of Odysseus in his work X (DIX). Conceived during the pandemic when travellers were beckoned home, X (DIX) is about adventuring into the unknown, trusting your inner compass, and finding your way home, whether it be a state of mind or a physical place.
Hailed as "one of the finest male dancers in the world" by The London Times, Guillaume Côté is respected internationally for his outstanding musicality, technique, and dramatic interpretation. He has danced most of the major classical roles with the National Ballet of Canada and has had several lead roles created on him. In 2013, he was appointed Choreographic Associate at the National Ballet and, since 2014, has been Artistic Director of Le Festival des Arts de Saint-Sauveur in Québec
Photo of Rakeem Hardy, Martha Hart, Benjamin Landsberg, Kelly Shaw by Sasha Onyshchenko
Venue
Guloien Theatre
345 Carlaw Avenue
Toronto ON M4M 2T1
Performance Notes
This is a Pay-What-You Can Performance. Limited PWYC tickets available day-of. Tickets will be available in Box Office or over the phone starting at noon.
MASKS ARE MANDATORY AT THIS PERFORMANCE. To learn more about our Health and Safety Guidelines, click here.
×
Seating is General Admission at this performance. Doors open 1/2 hour prior to performance. Limited Premium reserved seating is also available at an additional cost.