Bengal Tiger at the Baghdad Zoo Wednesday, November 2, 2022 at 7:30 PM EDT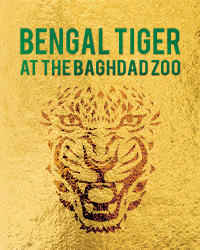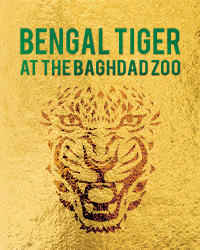 You've selected
Wednesday, November 2, 2022 at 7:30 PM EDT
Change Date
×
"It's a black comedy, a grisly horror show, and a metaphysical ghost story." The Hollywood Reporter
Crow's Theatre and Modern Times Stage Company present the postponed Toronto premiere of BENGAL TIGER AT THE BAGHDAD ZOO, written by Rajiv Joseph and directed by Modern Times Artistic Director Rouvan Silogix.
Pulitzer Prize finalist, Tony Award nominated, and National Endowment for the Arts award winner for Outstanding New American Play, BENGAL TIGER AT THE BAGHDAD ZOO is set amid the chaos of the 2003 American occupation of Iraq. In this darkly comic tale, the lives of two American marines intersect with an Iraqi gardener as they search through the rubble of war for friendship, redemption, and a toilet seat made of gold.
Playwright Rajiv Joseph is a two-time Obie Award winner for Best American New Play, a writer for the Netflix series Nurse Jackie, and co-screenwriter of the film Draft Day, directed by Ivan Reitman. Director Rouvan Silogix is a Pakistani-Tanzanian immigrant and award-winning theatre creator. He is the founder and Artistic Director of Theatre ARTaud and was Crow's Theatre Associate Artistic Director before being appointed Artistic Director of Modern Times.
Venue
Guloien Theatre
345 Carlaw Avenue
Toronto ON M4M 2T1
Performance Notes
Performed in English and Arabic
×
Seating is General Admission at this performance. Doors open 1/2 hour prior to performance. Limited Premium reserved seating is also available at an additional cost.