Huff Sold Out
Tuesday, April 23, 2024 at 7:30 PM EDT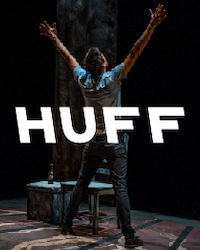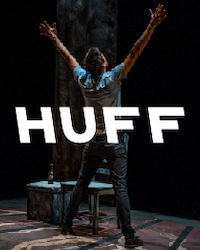 You've selected
Tuesday, April 23, 2024 at 7:30 PM EDT
×
Cliff Cardinal returns to Crow's Theatre for a special one-week presentation of his critically acclaimed, award-winning solo show HUFF. "One of the most important playwrights and performers in Canada" ( Toronto Star ), Cliff Cardinal is known for his dark humour, compassionate poeticism, and lauded solo shows Stitch, Huff, Cliff Cardinal's CBC Special, and As You Like It, A Radical Retelling by Cliff Cardinal, which continues to tour. Crow's Theatre presents the Cunning Concepts & Creations production of HUFF.
Venue
Guloien Theatre
345 Carlaw Avenue
Toronto ON M4M 2T1
×
We're sorry, the performance of Huff on Tuesday, April 23, 2024 at 7:30 PM EDT has just sold out or the event is no longer available for sale via the internet if the curtain time is nearing.
×
If you wish to contact the box office at (647) 341-7390, our representatives will be more than happy to assist you.
If there is another performance you'd like to attend, please click the 'Change Date' button.
Change Date
The Box Office will be open 2 hours prior to all performances for in-person sales and ticket pickup.
Online Sales available 24 hours a day, 7 days a week.