The Audre Lorde Festival Monday February 26 2018 at 8:30 PM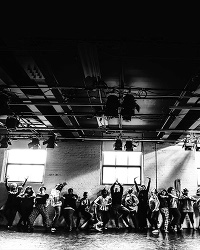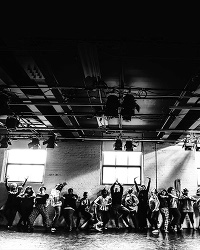 You've selected
Monday February 26 2018 at 8:30 PM
Change Date
×
Watah is a professional theatre company that specializes in producing political theatre from a radical queer Black feminist lens. Founded in 2008 and incorporated in 2014 by Artistic Director d'bi.young, Watah cultivates artists as instigators of social change through year-long artist residencies, using the Anitafrika Method.
During the second trimester of the residency, artists explore the questions: What is the relationship between myself and the art that I create? What stories have I been told? What Stories do I perpetuate? The term culminates in the Audre Lorde Works- In-Progress Festival named in honour of the African-Caribbean-American radical feminist lesbian poet Audre Lorde. Lorde, born February 18, 1934, died November 17, 1992 of breast cancer. Lorde's work inspires us to continually undo oppressive social conditionings and to actualise new models of non-hierarchical community building. She insists that as Black womxn and Black people we must self-care, as this is a revolutionary act of survival. Watah is rooted in both her ethos and her theories. This festival is in celebration of Black Heritage Month (Febraury) & Womxn Month (March).
Venue
Scotiabank Community Studio
345 Carlaw Avenue
Toronto ON M4M 2T1
Performance Notes
Sage Lecture
×
This is a general admission performance - the seats are on a first come, first serve basis when you arrive at the venue.
Doors open 1/2 hour prior to start of performance.