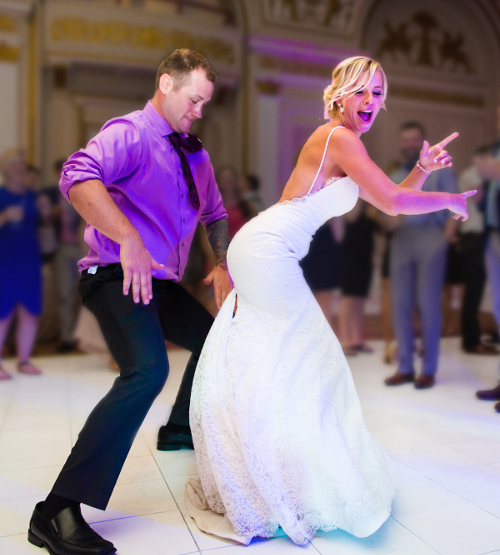 The Wedding Party
When
Runs from Tuesday January 2 2018 to Saturday January 27 2018
Approximate running time: 2 hours and 30 minutes
Venue
Performance Notes
×
Banquet Seating: As guests of Sherry & Jack Jr you can join us for the wedding reception (act two and three) at one of our wedding tables. Seating is limited.

Premium Seating: Want a great seat and don't want to come early to line up? For an additional $5 you can sit in one of our premium section seats.
The multi-Dora awards nominated production returns to Streetcar Crowsnest this season. From the award-winning creators of the beloved play I, Claudia, Kristen Thomson and director Chris Abraham comes a new comedy about two families, a wedding, mistaken identities, and love, love, love! With their latest creation, The Wedding Party, they invite the audience to take a seat ringside on the big day, while an astonishing cast of the country's leading actors including Jason Cadieux, Virgilia Griffith, Trish Lindström, Moya O'Connell, Tom Rooney, and Jane Spidell, hit the dance floor, drink too much, and try to get along.