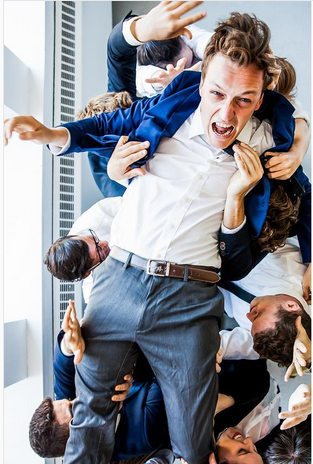 Punk Rock
When
Runs from Thursday March 29 2018 to Saturday April 14 2018
Approximate running time: 2 hours
Venue
Performance Notes
×
"I feel like I'm earthed. Here. And watch what happens if I let go."
In the library of a fee-paying grammar school outside of Manchester, England, a group of hyper-intelligent seventeen-year-olds prepare for their final exams. As anxiety builds and hormones rage, the students must prepare for a future that seems uncertain - and survive the volatile rites-of-passage of an unstable world.
A bubbling cauldron of fear, anger and self-loathing that threatens to destroy the adolescent fantasy, Punk Rock is a painful reminder of the dormant violence that lurks in the shadows of any civilized society.
The Howland Company is an independent Toronto theatre ensemble, best known for their 2014 "Best of Toronto Fringe" hit and three-time sold-out production of 52 PICK-UP. Since 2013, the company has developed and produced numerous projects including a new adaptation of Ödön von Horváth's Casimir and Caroline with Holger Syme, Susanna Fournier's new performance text take rimbaud (as part of their 2016 Canadian Stage residency), an innovative and intimate production of The Glass Menagerie, as well as a sharp and disturbing award-winning "Patron's Pick" production of Lemons Lemons Lemons Lemons Lemons at the 2017 Toronto Fringe. 2018 will be their most ambitious year to date, kicking off with this Toronto Premiere of PUNK ROCK by Simon Stephens, followed by Pulitzer-finalist The Wolves by Sarah DeLappe, a co-production with Crow's Theatre, in the Fall of 2018.
AUDIENCE ADVISORY
PUNK ROCK features mature content, including extreme depictions of violence, coarse language, sexual content, the smoking of herbal cigarettes, and many live blank-firing gunshots. Suitable for mature high school age but adult guidance is advised.
For any questions regarding the content of the show and potential triggers, please contact The Howland Company at howlandcompanytheatre@gmail.com