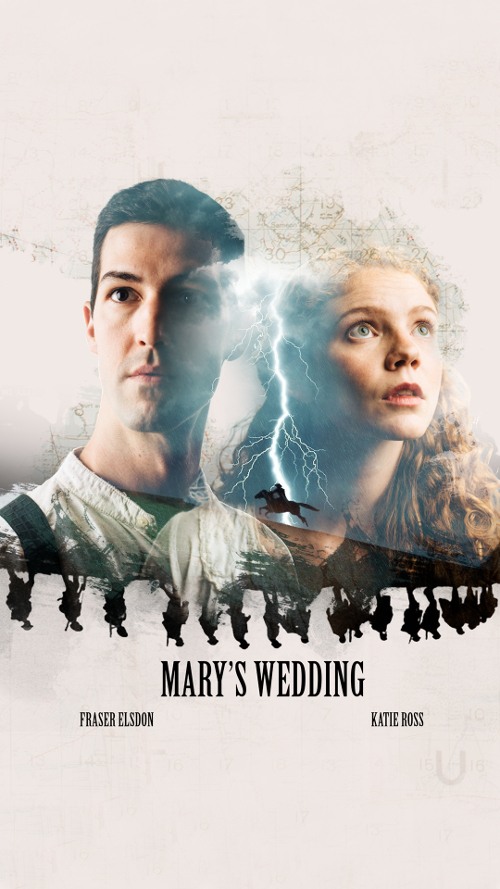 Mary's Wedding
When
Runs from Wednesday January 30 2019 to Saturday February 16 2019
Approximate running time: 1 hours and 25 minutes
Venue
Performance Notes
×
A love story set against the background of World War 1, Mary's Wedding is an epic, unforgettable story of love, hope, and survival. One of the most successful plays in Canadian theatre history.
When Mary and Charlie unexpectedly find one another sheltering in a barn during a thunderstorm, a tentative love is born. But the year is 1914, and they must surrender their fates to the uncertainties of the tumultuous times during the First World War. In this award-winning Canadian play, their love story unfolds against the most devastating conflagration of war that the world had yet seen, as the playwright weaves time, dreams and memory together to remind us that the heart is beautifully resilient. One of the most celebrated of Canadian plays, Mary's Wedding has received more than a hundred productions in Canada, the United States, New Zealand, and the United Kingdom.
Recommended for ages 12 and up. Contains some mature language and battle sound effects. Children under 6 are not permitted at any production.