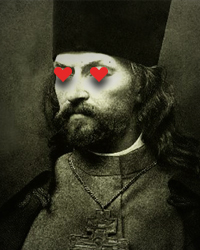 Orphans for the Czar
When
Runs from Tuesday March 29 2022 to Sunday April 24 2022
Approximate running time: 1 hour and 30 minutes
Venue
Event Notes
×
ORPHANS FOR THE CZAR is George F. Walker's newest high-stakes comedy that ruefully exposes the duplicity, revenge and self-interest at the core of a culture about to go up in flames. Suggested by The Life of a Useless Man by Maxim Gorky and set shortly before Bloody Sunday in St. Petersburg, Russia, a hapless double-agent tries to stay on the right side of both the revolutionaries and the czarists.
Our protagonist, the orphaned fool Vasley, leaves his impoverished village to work in his uncle's bookstore in the city. He becomes engrossed by the women, the intelligentsia, the spies, and all their conflicting ideologies. A comedy of pathos about the fragility of people in unstable times, ORPHANS FOR THE CZAR is a plea for the possibility of decency.
George F. Walker is one of Canada's most prolific, decorated and popular playwrights. Since beginning his theatre career in the early 1970s, Walker has written more than 30 plays including Suburban Motel, Love and Anger, and Nothing Sacred; and has created screenplays for several award-winning Canadian television series including This is Wonderland and Living in Your Car. His plays have been translated into more than ten languages and have received many hundreds of productions around the world.