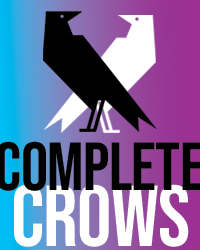 Complete Crow's
×
$597.
Don't miss a beat with the Complete Crows package of 11 shows. We've got you covered for the entire season.
UNCLE VANYA | THE SHAPE OF HOME | BENGAL TIGER AT THE BAGHDAD ZOO | RED VELVET | FIFTEEN DOGS | PRODIGAL | METAMORPHOSES 2023 | MERRILY WE ROLL ALONG | THE CHINESE LADY | PERCEPTUAL ARCHAEOLOGY | X (DIX)
Please continue to scroll down to upgrade to Premium Seating and to add ELECTRIC MESSIAH.