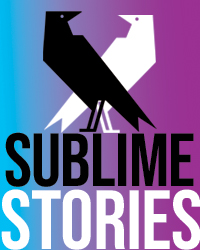 Sublime Stories
×
$434.
A divine package of eight transcendent tales.
UNCLE VANYA | THE SHAPE OF HOME | BENGAL TIGER AT THE BAGHDAD ZOO | RED VELVET | FIFTEEN DOGS | MERRILY WE ROLL ALONG | PERCEPTUAL ARCHAEOLOGY | X (DIX)
Please continue to scroll down to upgrade to Premium Seating and to add ELECTRIC MESSIAH.